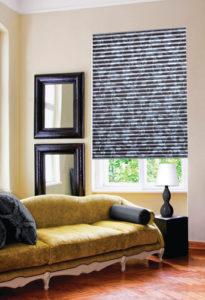 Interior design trends this year have shown floral prints and patterns making a splash in home décor and bringing new life to many rooms. At Value Blind & Heirloom Draperies serving the Arlington, VA, area, we carry an assortment of window fashions, including custom drapery and other fabric accessories, as well as the complete Hunter Douglas line of shutters, blinds, and shades.
Adding Floral & Patterns to Existing Window Treatments
Your existing window treatments can take on a new life when you simply add things like drapery panels or toppers. Start by using your room's current décor to gather inspiration. Then choose fabrics in patterns and complementary colors to add interest.
Your Window Treatments Can Go Bold
Today's vast selection of window coverings includes a wide variety of colors and patterns. While traditional solids are always an option, you could also consider blinds and shades with geometric and floral patterns. It's like creating "art" at the window!
Concerned About Choosing and Matching Colors?
Have you heard the saying "opposites attract"? Well, that works with colors, like black and white, which are complementary, meaning they are the opposite of each other. If you have trouble visualizing complementary colors, try using a color wheel, where every color has a complementary color on the opposite side of the wheel. If you want "true" complementary colors, select colors that are the same distance from the center of the wheel. Always choose what you know you'll like, and look for patterns that include your primary design color, even if it's not used dominantly.
Topical Floral Patterns and Accessories
Surging in popularity, these patterns can be found on fabrics that are bold or muted. You can mix and match patterns to create a unique look. And don't forget the finishing touches. Have fun choosing pillows, throws, and room accents to complete the look you are going for.
Colors for Home Decor in Arlington, VA
Value Blind & Heirloom Draperies is a locally owned business serving the Washington DC metro area and Northern Virginia for 14 years. Visit our Hunter Douglas Gallery showroom in Ashburn and see hundreds of window fashion samples and functional displays of child-safe window treatments. We offer full-service interior design services including color consultation, room layout, and complete lines of blinds, shades, shutters, custom window treatments, custom rugs, wall coverings, bedding, pillows, and furniture.
Contact us today!